We believe that trust is vital to success.
You can trust us to

help.
We want you to consider us as a "family friend" that you can turn to for continuing legal counseling and not just when things get out of hand. If you've been injured, are involved in a family law matter, need an estate plan, or own a small business, then we can help you navigate our legal system to find success.
Reputation
Your attorney should have a reputation for integrity. You can trust us to be honest with you, and for you, throughout your case.
Commitment
Your attorney should be committed to you. You can trust us to dedicate our time, attention, and resources to your goals.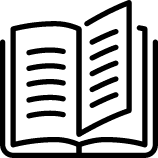 Experience
Your attorney should have experience. You can trust us to advise you when it comes time to make the difficult decisions.
Let's face it, recording police has been a hot topic for many years. —See Rodney King, George Floyd, Eric Garner, etc. When recording police, you're going to need to know your rights. In fact, you need to know your rights so well that you can't be intimidated into...
read more
We make it a point to inform clients that we're here to be their attorney, they're not here to be our clients. This client-centered approach ensures that clients remain in control of their cases and their lives.
How to Choose an Attorney
We're often asked how to choose the best attorney. The only advice we give when choosing an attorney is to find someone that you feel comfortable talking to. Litigation is stressful and it doesn't matter who your attorney is if you aren't comfortable telling them the difficult details.
Be proactive instead of reactive
If you have a problem, ignoring it will not make it go away. Often, a small problem with an easy solution can turn into many problems down the road. These new problems can be costly and difficult to correct. Our firm would like to help you avoid those costly situations.
"An ounce of prevention is worth a pound of cure."
– Benjamin Franklin
Call to schedule an appointment today
I am so glad I found this law firm. I currently owns several small businesses in Lubbock Texas and they have help me create my corporate books insulated me from liability and truly empowered me as a business owner! Thank you guys for all of your hard work! Look forward to a successful partnership together! One of the best business decisions I've ever made is hiring this law firm! Thank again, Michael

mike clintsman


September 13, 2019